Welcome
Thank you for visiting Freeway Driving and Traffic School, the # 1 Choice in traffic safety education. We are committed to raising the bar in providing quality traffic instruction. Whether you are a teen who wants to get your driver license or you want to dismiss a point from your driving record, our California DMV and court approved courses are the most accurate, effective and up to date. Developed with you in mind, we understand what people want from a traffic safety education program.Therefore, we have created a highly impactful and targeted curriculum that is to the point and fun.
Freeway Driving and Traffic School offers classes in english and spanish. We specialize in driver education, driver training and traffic school. We are California DMV and court approved.
Flex pay
We offer a convenient split payment option for any of our packages. Please call our office to speak with a representative for more details and other payment options available. We accept Visa, Mastercard, Discover.
No student overlapping
All of our lessons are one-on-one with the instructor. We teach one student at a time and do not overlap students like most schools do. You will not feel intimidated or embarrassed by having other students in the car with you. Therefore, you are able to relax and focus more on developing your skills. Students will not waste their lessons picking up and driving other students home thus, maximizing their lessons to the fullest.
DMV licensed, bonded and insured
We are licensed by the California Department of Motor Vehicles and go through strict licensing guidelines. All of our certifications are up to date and meet all California DMV requirements.
Free pick up and drop off
We cover most zip codes in the city of Riverside.
The following zip codes qualify for free pick up and drop off:
92503, 92504, 92505, 92506, 92508

Students in the following zip codes should call our office to make sure your area qualifies for free pick up and drop off.
92501, 92507, 92509

Corona
92879, 92881. 92882 (Cut off at Lincoln), 92883 (Cut off Cajalco)

Norco
92860

Eastvale
92880




Online Driver Education & 6 Hours Driver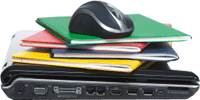 Training Package
$425.00
(Minors Only)

6 Hours Driver Training (Behind-The-Wheel)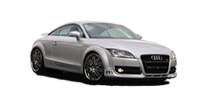 Package
$410.00
(Minors Only)
DMV completion certificate included
Online Traffic School Course
$49.00



English and Spanish available
Gift certificates

Gift certificates make a great gift for birthdays, graduations, holidays or any occasion. Surprise your teenager with one of our custom printed certificates.


Unmarked dual brake vehicles
All our vehicles are unmarked and no one will know you are a student driver. Our vehicles are unmarked to give our students the everyday and real driving experience. Over the years, we have experienced that driving in marked vehicles provokes other drivers to cut you off, tailgate, and take your right away intentionally to make the student more nervous. This increases risk and compromises the safety of the student and our instructors. All our vehicles are dual brake, which means the instructor is able to stop the car from the passenger side.
Quality Instruction
Our instructors are properly and thoroughly trained to provide the best and most accurate up to date instruction possible. We won't just cover the basics, but all students will be challenged to the best of their driving ability. Each lesson will cover a different area with challenging obstacles.
Get $50.00 off our Behind-the-wheel package

Register for our online driver education course and receive a $50.00 discount applied when you come back and register for our 6 hours behind-the-wheel package. Promotional package pricing for 6 hours behind-the-wheel is $410.00. Discount is applied instantly upon registration, so you will only pay $360.00